Daily In-Store & Online Buyback:
---
Daily In-Store Buyback & Online Buyback are available throughout the year. During the Daily In-Store Buyback, we are purchasing books for Nebraska Book Company, a national wholesale company, not for the Illinois Central College Bookstore. Availability and pricing are dependent on the wholesale company. Generally, both the Daily In-Store and Online Buyback are NOT available one to two weeks prior to the Bookstore's buyback and one to two weeks after the Bookstore's buyback. During the Bookstore's buyback students wishing to sell their books would just need to go to the Bookstore's regular buyback. Also while updating the wholesale buyback list and pricing, Daily In-Store Buyback will not be available.
To sell your books using the Daily In-Store Buyback, just bring your books to the textbook counter in the bookstore, located at the East Peoria Campus. Inform the bookstore staff that you would like to sell your books back to Nebraska Book Company. They will then look up the prices, buy your books back, then ship them to NBC.
To sell your books using the Online Buyback, you can access the database by clicking the link below. Then you will follow the instructions on the those pages. You are responsible for finding your books, completing the process, and shipping the books to Nebraska Book Company.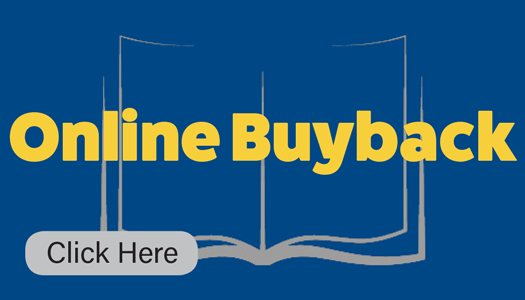 End-Of-Semester:
---
YOU MUST HAVE AN ICC STUDENT ID CARD TO SELL YOUR BOOKS BACK!
(You can get one at the Customer Service desk at East Peoria Campus Bookstore, or in the Libraries at all ICC campuses.)
The End-of-Semester Buyback takes place during the week of finals, each semester (Fall, Spring, and Summer).
Bring your ICC STUDENT ID CARD and your books to the Bookstore window located in the cafeteria on the East Peoria campus. Buyback is also available at the bookstore in the Student Resource Center at the Peoria Campus. During this Buyback, both the Bookstore and Nebraska Book Company will be buying books back. This buyback method gives you a greater chance of selling your books back and to receive more money.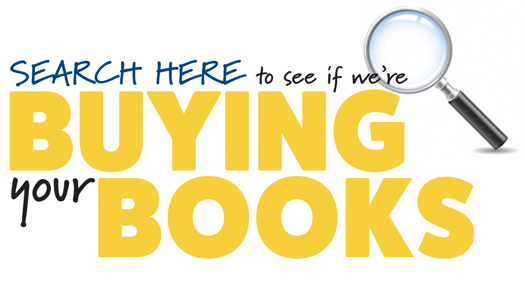 Please visit the BUYBACK F.A.Q. page for more information.